Made it possible to change the system user for a content, not just upgrade from

root

to

nt-user

.
Message shown when a content is undergoing maintenance can now be configured for enterprise accounts.
Added an API endpoint for downloading a project's files.
Reduced time to launch larger projects by up to 80%.
Creators are now alerted when files could not be saved in the content editor.
Code blocks in markdown now highlight blocks with capitalized language names (e.g.

CPP

vs

cpp

).
Improved reliability and speed of web page checks.
Fixed courses in the creator do not show editor details or if it was published.
Fixed reports sometimes generated for previous month for users using different date localization settings.
Fixed step navigation tooltips being shown in the wrong location on the page.
Fixed MySQL tests failing in some situations.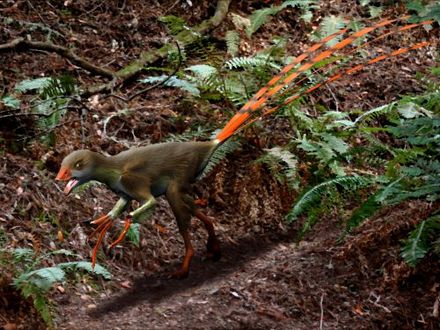 Epidexipteryx is a genus of small paravian dinosaurs, known from one fossil specimen in the collection of the Institute of Vertebrate Paleontology and Paleoanthropology in Beijing. Epidexipteryx represents the earliest known example of ornamental feathers in the fossil record. It has been reported to be a maniraptoran dinosaur from the Middle Jurassic or Upper Jurassic age Daohugou Beds of Inner Mongolia, China (about 160 or 168 mya).