new
fixed
Content Platform
Learning Environment
APIs, Reports, & Integrations
New Features:
Added the ability to copy courses into your creator account with a single click (details here!).
Added support for an account "manager" role.
Added the ability to pull updates to source content for content copies.
Added a toolbox sidebar inside the Creator to clean up the page and unify the location of a number of different tools.
Added Jest to HTML/CSS/JavaScript and Node stacks.
Improvements:
Converted check code editor from a text area to an actual code editor.
Bug Fixes:
Fixed GitHub instructions not syncing for some large courses.
New Features:
Added a search bar for the catalog page.
Bug Fixes:
Fixed code patterns are not wrapping in EdgeHTML (note: EdgeHTML is not a supported browser).
API, Reports, & Integrations
New Features:
Added support for passing custom metadata to the access tokens endpoint (docs here).
Bug Fixes:
Fixed contents from deleted courses still showing up in API requests.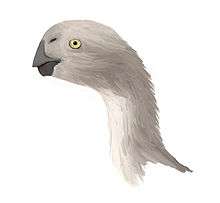 Khaan was an
oviraptorid dinosaur
that was found in the Djadochta Formation of Mongolia and lived during the Late Cretaceous Period, 75-71 million years ago.