new
improved
fixed
Content Platform
Development Environment
Learning Environment
APIs, Reports, & Integrations
Improvements:
Content creators can now no longer change settings in preview mode of a content, to prevent them from accidentally editing the settings for the actual content.
Bug Fixes:
Fixed the stack list in Safari not showing up correctly.
New Features:
Database names can now be selected by the user when using the SQL results viewer tab.
Improvements:
The SQL results viewer tab now displays a loading indicator when a query is in progress.
The underlying performance of project file backups was improved.
Bug Fixes:
Fixed the user interface for the project reset popup.
Improvements:
Added checkered background to image test output images.
Bug Fixes:
Fixed a number of quiz bugs.
Added the ability to pull historical event data.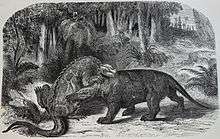 Megalosaurus (meaning "great lizard") is an extinct genus of large meat-eating theropod dinosaurs of the Middle Jurassic period (Bathonian stage, 166 million years ago) of Southern England. Although fossils from other areas have been assigned to the genus, the only certain remains of Megalosaurus come from Oxfordshire and date to the late Middle Jurassic.